Contact us
Please call us to discuss your various ideas and needs. We can also offer you video tours to help you prepare your event.
talk to us
+32 471 57 02 13
venue
Every day: 7.30 am to 11.30 pm 
Adresse
Avenue du Bourgemestre Etienne Demunter, 5
1090 Bruxelles (Jette)
Telephone
+32 471 57 02 13
mail
florent@houseofcodesign.com
Need a quick feedback, we are at your disposal by message on our WhatsApp account, flash the code below, we will exchange quickly.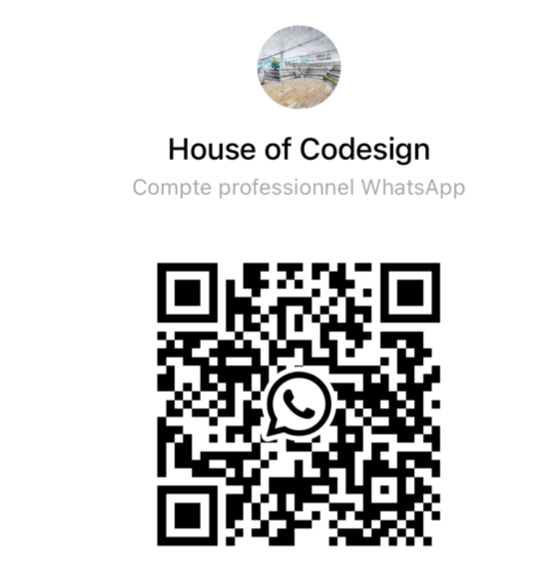 House Of Codesign Brussels